after carefull thinking and going thru postcards, mags, websites, I finally think i found my next tattoo. I want it going up and down my side, from arm pit to hip...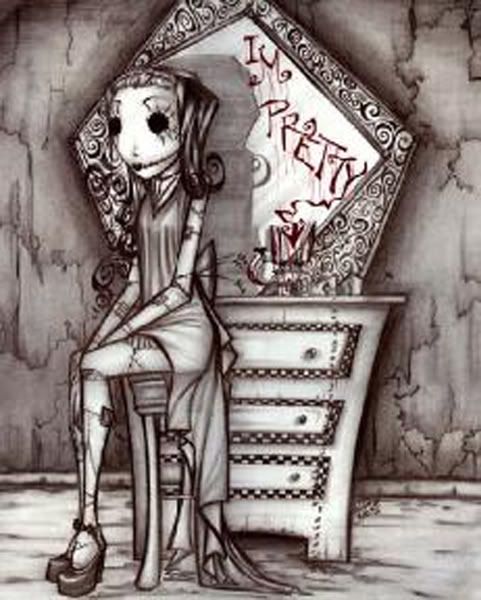 I think its cute as hell dont you? Sreepy yet cute in a Tim burton type way...
In other news went up to Indy this weekend and went to a Job fair, Nick got the grand tour I just sat there like a bump on a log knitting. Oh well hopefully he got a job and we can move up there soon.
and I bought some more stuff for the "Naught and nice" wedding gifts. So far I have a jar of Chocolate body frosting for her, and a 4 pack green cockrings for him. and the bags are stuffed with condom of diffrent colors and tastes casue I thought that would be beter than using tissue paper. The search is still on for more fun things to fill these bags with.