So after driving around Indianapolis going 10 mph I found a yarn store. Picture it, two fags driving down an inerstate crusing for a yarn store...It was a interesting sight to see...I mean really who knoew that Mass. Ave Knitting stuff was on VIRGINIA! but after asking around ithink it WA Son mass ave for a while.
But I got some yarn for this babyblanet I'm making for Rachel so that's fun, and I picked up some dpn needles to start on it. And after around 15 min of trying to work with them I have decided I CAN'T DO IT!
So I'm going to get on
Knitty
and see if I can't find someone to help me out.
I bought a new book of Amazon today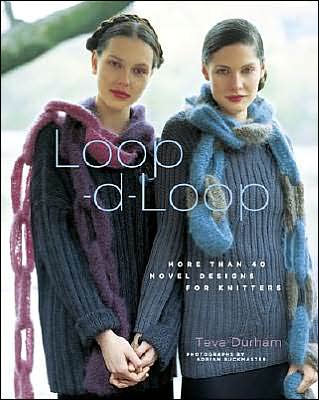 so WOOHOO! And I told my peircer that I was starting my own ebaystore and if that goes well maybe a little shop one day. THIS excited Kiki to no end casue she is ALL for bartering...So I am trying to design something to keep the mess of hair she has from falling into her face when she is working.
Speaking of peircers I am one, I trained in an actual shop. I did it for over 2 years. NOW after saying this I would assume you guys would belive me when i say I know what I'm talking about.
Here's the reason I am bringing it up...
Last night I was talking outside the shop with Kiki and these two guys walk over,and you can tell that they were drinking. I will not peirce someone that has been drinking and here are my reasons..
1. they bleed more
2. they swell more
3. they can pass out on me
And I told them that it migh tnot be a good idea if you get anythign done right now casue you were drinking and told them the reasonings behind it. One of them gave me a once over and gladered and said I won't bleed , she's not going to pierce a fucking artery. And I don't pass out, you might pass out but i won't
*screams*
I didn't say he WOULD I said MIGHT! no reason to get all pissed off with me when I was simply being nice and ofering my thoughts on the whole thing. I ot pissed off and had to walk away.
Did I mention i een another male knitter out when I was outside my fav coffee shop TRYING * and I use this word loosly* to work on that stupid blanket...