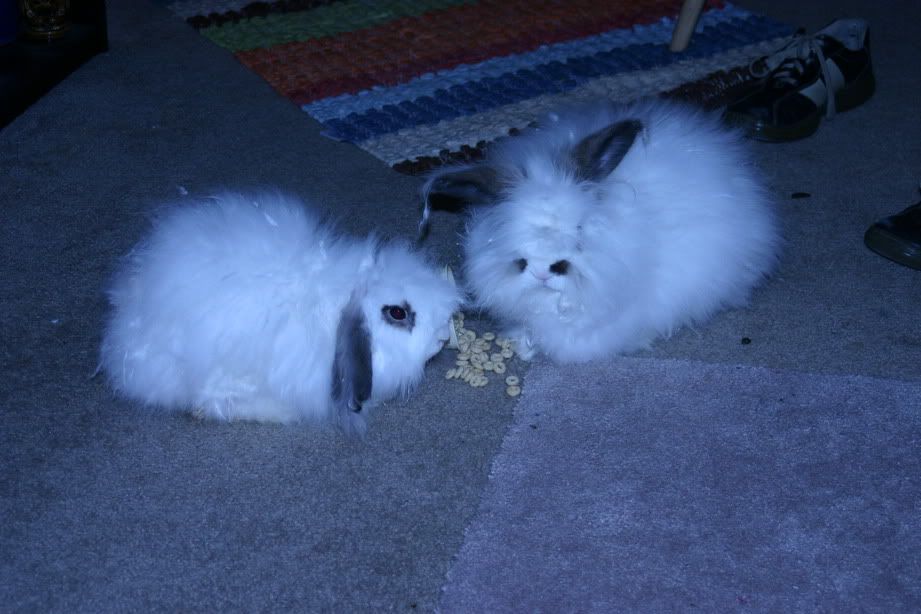 So my two angoras were being cute today so i had to take some pics of them... the one with only half the mustache is Hana Suki and the bigger ne is Tweak. they need to be taken to the groomers but they are still adorable if you ask me...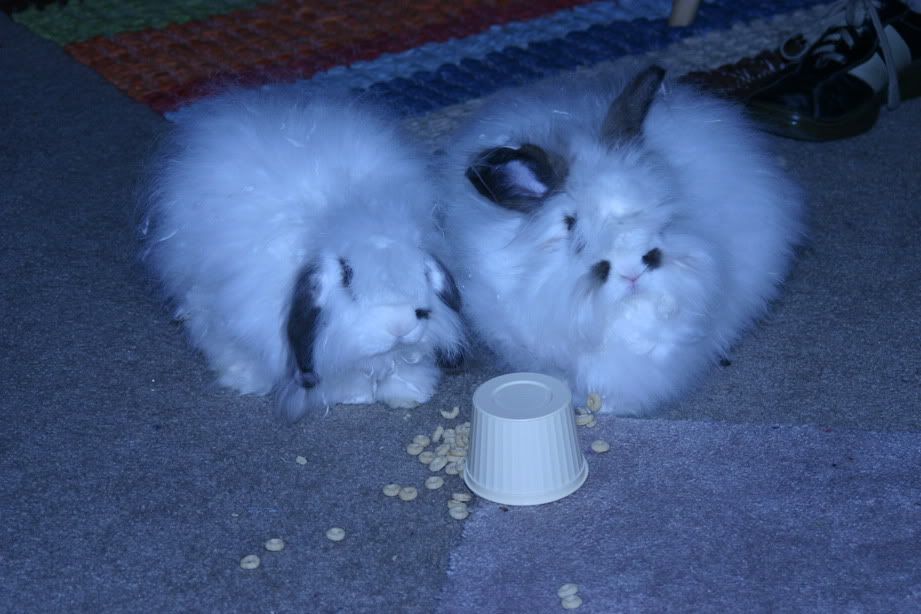 They are Anogra Lops...and that's them going crazy of some honey nut cheerios...who knew bunnies loved cheerios lol...
So i got 95% of the $130 handbad done. all ihave to do now is find a liner and some handles and I will have TWO Krysmas gifts done...GO ME! I'm on a roll!
Speaking of rolls, Nick's sister Jaime is due tomorrow...I have a bet that she wont go into labor untill the 9th but her due day is tomorrow so i guess we will see wont we...
I bought some new earings that i hope come in tomorrow...
My ears are fianlly up toa 1/2 inch so i thought that I would get some new cute plugs for them...and fo ronly $1.99 i think these RAWK!
So I thinkthis entry is done...hope you like the pics... LOL