I'm sitting here at am knitting on a some red and black yarn trying to turn it into something cute. A new shawl maybe lol
Nothing much has been going on. I'm looking for a new APT. my lease is almost up so im ready to find a new one I can call home to.
On a lighter note I have a cute pic I took from my lunch break today...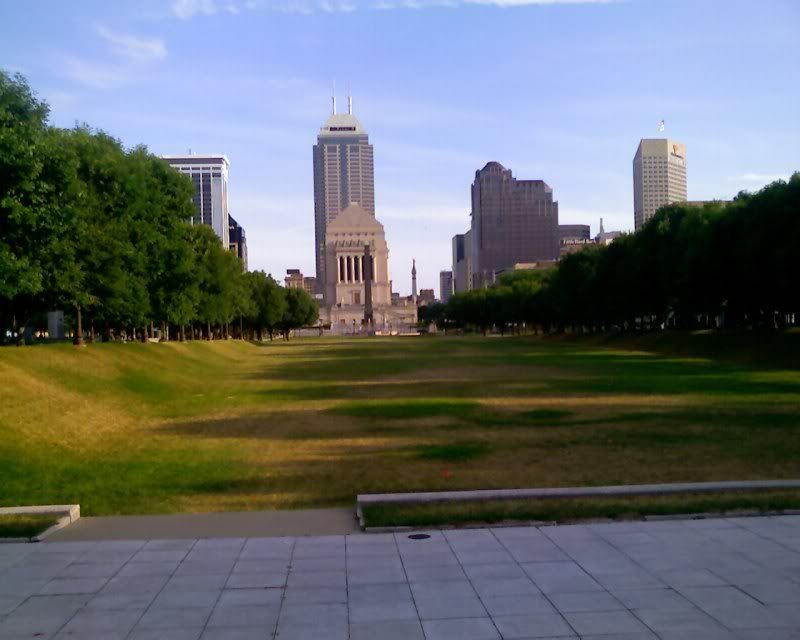 See Indianapolis isn't THAT bad.